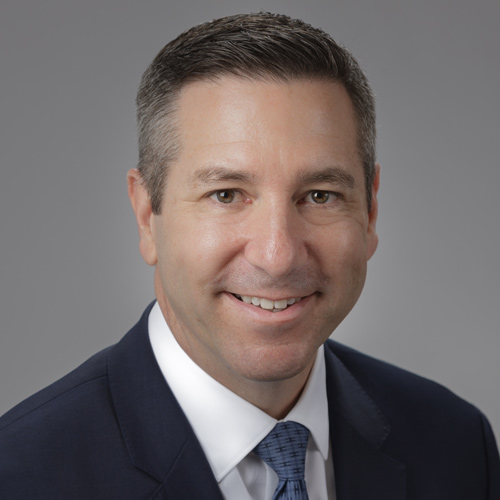 Senior Vice President, Originations - Real Estate Credit
312.477.2482
Rob Treleven is a Senior Vice President of origination for Blue Vista's commercial real estate credit platform, Blue Vista Finance. Rob has more than 15 years of commercial and multifamily real estate lending experience, having closed over $3 billion in real estate transactions in his career, including life company, bank and capital markets executions. Prior to joining Blue Vista Finance, Rob held the position of Senior Vice President for First Midwest Bank, a Chicago-based regional commercial bank where he focused on expanding the bank's exposure to institutional real estate investors including expanding non-recourse lending and lines to commercial real estate debt funds.
Rob has also held senior positions with various CMBS lenders including Nomura Securities, RBS/Greenwich Capital, Countrywide Commercial and Jeffries/LoanCore leading origination efforts in the central region and the Mid-Atlantic. Rob was also a portfolio manager for Allstate Investments, originating balance sheet loans for the insurance company. He began his real estate career at Duff & Phelps Credit Rating Co., where he helped develop underwriting and rating strategies for pooled real estate transactions, underwriting over $6 billion of total deal volume.
Rob earned a Master of Science in Finance from the University of Illinois and a BBA in Real Estate from the University of Wisconsin-Milwaukee.